BKP LIMOUSINES AS SEEN FROM THE A14



Fully Council Licenced & Registered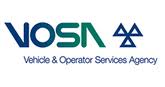 Stretched limousines are generally used for hire or reward. To do this the correct licence is required by the operator of the vehicle – and the conditions for that licence must be complied with. The type of licence required depends on the capacity of the vehicle and the type of operation undertaken.

If you operate vehicles for hire or reward it is your responsibility to ensure that you are correctly licensed and that you comply with the legislation. Operating a vehicle without the correct licence could lead to prosecution in the Courts. You will also need to ensure that you have the appropriate vehicle and operator insurance for your operation. Operating without a valid PSV operator's licence (where applicable) or vehicle insurance could result in your vehicle being impounded. Other offences could result in prosecution through the Courts, the issue of a Fixed Penalty and Immobilisation of the vehicle. See section 5.
ALL BKP LIMOUSINES ARE OPERATED INLINE WITH ALL UK LAWS
ALL OUR LIMOUSINES AT BKP ARE PROFESSIONALLY VALETED

BEFORE EACH NEW BOOKING


BKP Limousines now accept all major cards for payments on bookings

and full payments on their limousines.